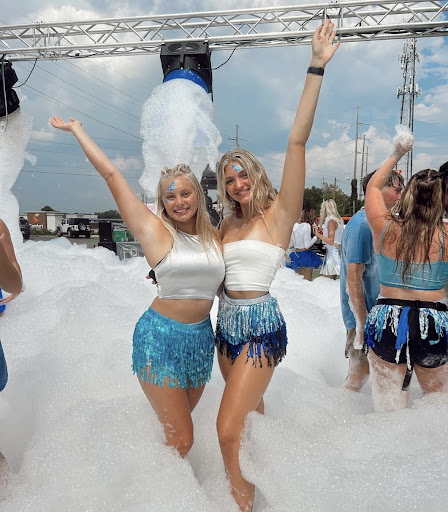 Alabama rush isn't as crazy as you think it is. 
   Recently Alabama Rush has been a rave over all platforms of social media. From TikTok dances to beautiful Instagram posts, there is never a dull moment down in Tuscaloosa. 
   "There's so much online about it, but I wanted to make up my own mind about it after I went through it," Ava First said. 
   A freshman at The University of Alabama, First is a graduate of Olentangy Berlin High School.
   To rush at The University of Alabama, you officially start off with the Convocation event. It is more than a week-long process from Aug. 3 to Aug. 13. 
   Philanthropy days give women a glimpse into the importance of community service. After this round, the potential new members will meet to select and rank the sororities they would like to visit during the next round. 
   First rushed to Adpi. There are 24 sororities at The University of Alabama. Being able to have the opportunity to be with an amazing group of girls would be a hard opportunity to pass up. 
   First's favorite part of Rush was being able to meet girls her own age. 
   "I love meeting new people and talking to people, so rush was the perfect thing for me especially coming from so far," First said. 
   To come from Ohio down to a southern school can be hard. According to Bama Buzz, over 27 million people move to Alabama yearly. It's no surprise that it is such a popular state. 
   Bama rush this year ended with over 2,300 recruits according to Daily Mail.