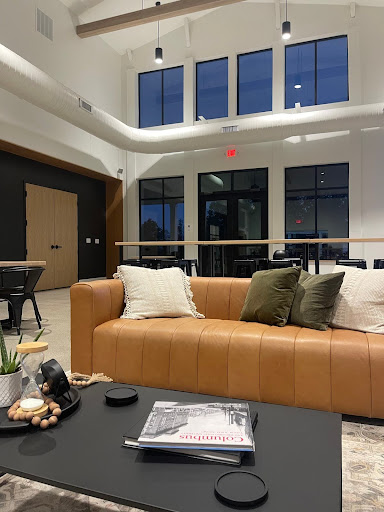 Ethos Cafe & Co, a nonprofit cafe located on Africa Road opened on Sept. 7. 
  The cafe was created by Ethos Church, a Christian church in Lewis Center, although the cafe itself is not a religious entity. The cafe prides itself on its inclusion of everyone from all walks of life and backgrounds. 
   The cafe is 100% non-profit and plans to rotate the organizations that it donates to each month. For Oct. the cafe currently donates its profits to She Has a Name and Out of Darkness Columbus which are both organizations that fight human trafficking and abuse. 
   The cafe's location on Africa Road gives it an edge as it is within the community instead of in a commercial area. The location is also centered around a lot of residential neighborhoods that are a part of the Olentangy Local School District which makes it a convenient place for Berlin students and beyond. 
   The cafe is larger than a typical cafe and is marketed as a space for both work and relaxation as it offers lots of seating, space for collaboration, wifi, games, books, and more. 
   It is open on weekdays from 7 a.m. to 4 p.m. and is also available for rent on Saturdays for different events and/or gatherings. 
   The menu features a range of drinks such as coffee, hot chocolate, tea, smoothies, seasonal drinks, and more. For food, it offers breakfast pastries, acai bowls, desserts, and sandwiches. 
   Whatever you may stop in for, Ethos Cafe & Co is a new spot for the community to enjoy all whilst they give back.