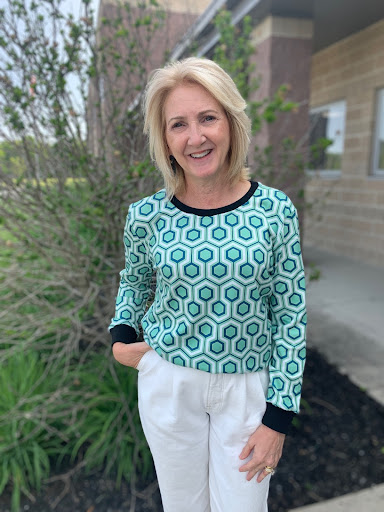 We have a great new staff member at 3140 Berlin Station Road: Dana Yochum. 
   Mrs. Yochum strives to help her students day in and day out. She gives students great advice and is just an all-around great helper. 
   She has been in education for around 30 years, and found that her calling was to become a counselor.
   "My friends would always tell me you are so good at giving advice and helping others," Yochum said. "So I think that's what made me become a counselor."
   She was a teacher for a little while before she became a counselor, so she is willing and able to help students in any way, shape, or form. 
   Her favorite part about her day here at Berlin is her interactions with students, as well as her part of the great climate of the Double Blue.
   "This is a really positive staff and climate which really helps a lot [with getting used to the new school]," Yochum said. 
   She fits right into the culture here and loves the way this school runs. It wasn't the easiest move for her to take on this big position, but it helps to see kids that she knew from middle school grow up into great young adults. 
   Yochum's goal is to always help students no matter what. Even if she doesn't know the answer, she wants to find out for them and let them know. 
   Yochum had a great high school experience. Therefore, she hopes that everyone here in Berlin has a great high school experience. 
   "While doing that I hope I am helping them get to their next step after high school," Yochum said.
   If you have any questions make sure to stop by Mrs. Yochum's room. Likewise, if you just need a helping hand or someone to talk to, walk down to student services she will be there to help!