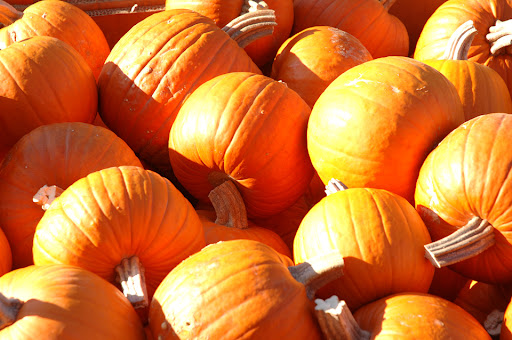 Fall is a favorite season for many and there are so many different things to do to get the fun fall vibes.
   There are different places you can go to get the taste of fall just like your local Starbucks or coffee shop along with local stores. Many different places are now offering fall drinks and food items such as your local Kroger, Dunkin Donuts, Crumbl, and Starbucks along with many other sites. On Thursdays, Starbucks has Thurs-yays where you can buy one fall drink and get another free. 
   "I love to get pumpkin-themed stuff [food and drinks], " Ella Seelandt '27 said. 
   There are many great things to do and places to go around Delaware. You can head to different parks, festivals, and farms with pumpkin patches here in Delaware. There are several great pumpkin patches including Freeman's Farm, Lehner's Pumpkin Farm, Leeds Farm, and Hunts Farm including several others. 
   "I love going to Freeman's Farm because it's so much fun to go to with friends and it looks so pretty in the fall," Caitlin Yandura '26 said. 
   Going to farms is fun and cute but let's not forget about all the fun things the Columbus Zoo has to offer. The Zoo has many fun activities including Boo at the Zoo and Zombiezi Bay at the next-door water park. Boo at the Zoo has fun stations so younger kids can walk around and go trick or treating throughout the zoo while seeing all the animals that enjoy cooler temperatures. This event is targeted at families with younger kids. Zoombezi Bay is a great place to go if you're looking to get a little scared. This event is targeted to kids 13 and older and has different scare zones along with different haunted houses. 
   "I love going to Zoombezi because it's a great place to go with friends and have fun during Halloween." Seelandt said, "I like walking through the haunted houses." 
   Check out different websites for your favorite places to see what they have.
https://www.columbuszoo.org/fall
https://zmusique4.wixsite.com/freemansfarm