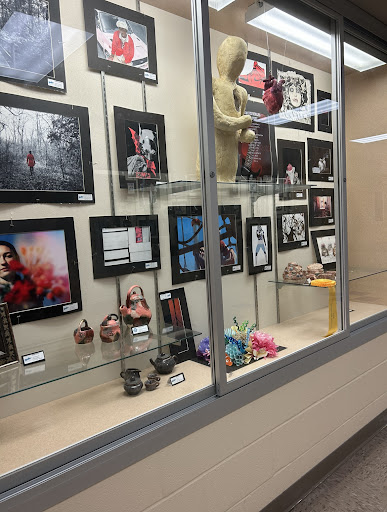 An ancient bronze Roman sculpture valued at $20 million was stolen from the Cleveland Museum of Art in early August.
   The sculpture is said to be a depiction of Roman emperor Marcus Aurelius and it stands at 6 feet 4 inches tall. This isn't the first time it has been stolen, though; in the 1960s' looting frenzy of archaeological objects in Bubon, Turkey, nothing can be confirmed as Turkey won't provide hard evidence regarding the case. 
   "The enduring dispute surrounding this matter has kept Marcus Aurelius separated from his hometown for far too long," Zeynep Boz said according to The New York Times.
   As stated in The New York Times, the statue is off display due to it being seized under a warrant from the Manhattan district attorney's office. They speculate that the statue was brought into a smuggling cartel.
   Though not many people in Berlin have a direct connection to this event, social studies teacher Amy Gestosani sees this as a tragedy as the history behind the statue is priceless.
   "Museums work to protect and preserve for future generations to learn from," Gestosani said.
   Along with this fact, many students participate in art here at 3140 whether sculpting, painting, or drawing that no artist would want their work to be stolen.
   It is strongly believed that the traffickers are based in New York, which is where the artifact was supposedly off to, but officials have refused to speak out on the case so most of what is known has either been told or is a conspiracy.
   When called out about the change they avoided the question, the Cleveland Museum website described the statue as "The Emperor as Philosopher, probably Marcus Aurelius' ' adding on the place of origin and the time period," As stated by Tom Mashberg. "More recently they have changed it to 'Draped Male Figure' and 'Possibly of Roman or Greek Hellenistic."
   According to The New York Times, "[We take] provenance issues very seriously and review claims to objects in the collection carefully and responsibly," The Cleveland Museum said.
   The headless 1,800-year-old statue could land the Museum in serious legal trouble with charges such as criminal possession of stolen property in the first degree and conspiracy to commit the same crime both under Penal law.