Know the ins and outs of college visits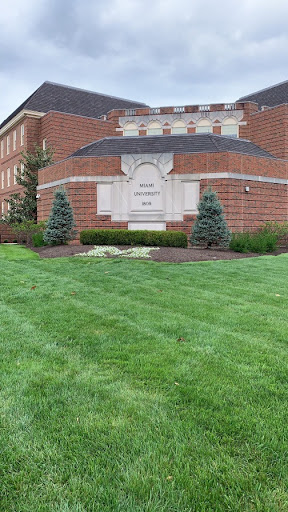 As juniors approach the summer of their senior year, where to go to college and what colleges to visit are repetitive questions. Here is a simple guide to what to do for college visits and what to expect.
   First, the college should always be looked into before visit registration occurs. Make sure the college has a major that fits and look into the additions for the major. For example, Miami University allows students to do a four plus one in social work. In short, that means students can get their bachelors and masters in five years. 
   One more thing to look at is location. A big part of college is where it is set. There are a few options: urban, suburban, and rural. Some urban campuses in Ohio are The Ohio State University, the University of Cincinnati, and Miami University. Some suburban campuses are Ashland University, Baldwin Wallace University, and Bowling Green University. College of Wooster, Kenyon College, and Mount Vernon Nazarene University all provide rural campuses for their students. A visit to every kind of campus can allow students to decide what they want and gives the student a chance to experience all three worlds. 
   As of now, I have gone on four college tours, all in the state of Ohio. First I went to the University of Cincinnati, which has been my top choice forever. I suggest that you go where you want to go first. I already had an idea of what the campus was but I gained a deeper knowledge of the ins and outs of UC. From there, I have had a few failures. Denison University and Case Western Reserve University were both gorgeous campuses but definitely not for me. My final tour was Miami University and I fell in love the second I stepped on campus. I loved the atmosphere and the opportunities the university could provide me later. There will always be a campus that will shock a student and might even become their new home.
   Tour registrations are extremely easy. All that is required is a trip to the school's website. Typically, colleges will pair the visit with an information session before the actual tour. I would suggest registration in both the tour and the information session. 
   On the actual tour day, I suggest comfortable clothes, walking shoes, and dress for the weather. Each tour is upwards of two miles and rarely do they include breaks. I would suggest to eat a snack before the tour and drink plenty of water, especially if it is hot. For a simple tour, the goal is not to impress anyone, so wear what is comfortable to walk around in. 
   In the end, college tours are free and if the college does not make it on an application list, there is still fun to be had. There are always plenty of restaurants around campuses and plenty of fun activities to see or do, so, tour wherever feels right and have fun.