Dupe or the real deal: Stanley cup craze causes questions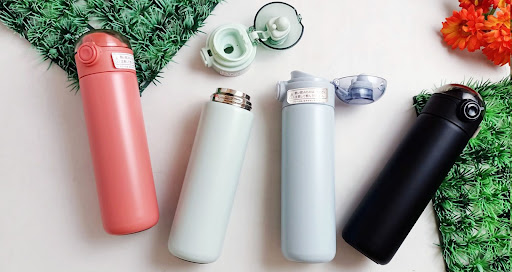 As we come close to the end of January, one of the most prominent trends that hit the market was the Stanley cup. This product became incredibly popular among Tiktok users and soon the infatuation spread far and wide. 
  These cups come in a variety of colors and are widely known for the handle and prime usage it provides. The plethora of ways to use this cup gives buyers a reason to overlook the expensive price tag. The 40oz Stanley cup ranges from $40 to highs of over $100 on certain websites. Some look at this cost and refuse to budge while others give in to the Tiktok trend and splurge on this aesthetic buy. 
   The question many ponder is, is it really worth it?
A new trend has highlighted an emphasis on expensive product dupes. Lululemon, Golden Goose, Ugg, and Stanley are a few brands that are notorious for popular off-brand styles. These finds can be noticeably more inexpensive and frequently look, feel and seem just like the more costly option. Some come to wonder why brands like Stanley choose to promote such a high-priced item when compared to brands such as Yeti who price almost the same item at around $30. Another famous dupe is the Reduce tumbler which retails for $27. When more affordable options are available should people be ashamed to buy a dupe? 
   This is a big controversy in the adolescent world about whether it is socially acceptable to spend your money on off-brand. While no one can control what one buys, the stigma around dupes is not necessarily positive. It is seen as a joke and a matter to laugh over when individuals partake in being the owner of a duper.
  Most trends end up out of popular demand so therefore when we purchase the real deal we can ultimately expect that it will be less popular a few years down the line. This would oppose the traditional view to follow the trends and buy the item when in high demand. In the long run, the dupe can be the smarter decision to save money while being able to partake in the popular trends that arise. While some real deals are worth the splurge all in all there is no shame in the dupe.