Rays start undefeated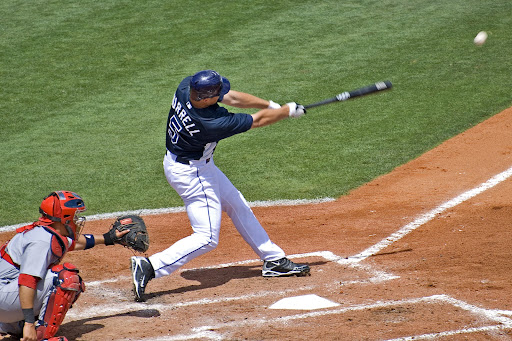 With a battle-to-the-end win in their tenth game of the season, the Tampa Bay Rays became just the seventh team since 1907 to start a season with ten or more wins.
   The feat had not been accomplished by any team since the 1987 season which was 36 years ago. Their last win of the season was by far their closest, a hard-fought 1-0 win against the Boston Red Sox. Rays' second baseman Brandon Lowe struck a 404-foot home run in the eighth inning to give the Rays, as well as the Red Sox, their only home run of the game.
   "You can't go 162-0 if you don't at least win the first 10…. it is a blast in that clubhouse right now," Rays pitcher Jason Adam said according to Fan Nation.
   As if this feat was not worthy of enough praise, this past Thursday, the Rays tied the MLB record for the most wins to start a season, as they clinched their 13 consecutive wins against the Boston Red Sox.
   "(The streak) is pretty amazing. I'm glad that we did it at home because we had tremendous fan support the entire homestand," Rays manager Kevin Cash said according to CNN.
   At the bottom of the fifth inning, the Rays had only scored one run, to the Red Sox' three. Throughout the course of that inning, however, the Rays would lay it on and tally seven runs in that inning alone. That inning would lead them to an eventual 9-3 victory over the Red Sox and give the Rays their record-tying 13 consecutive win. Their next matchup would not prove as successful, and the Toronto Blue Jays would end their winning streak with a 6-3 victory over the Rays
   "Losing always sucks. There's no loss that feels any worse or any better than any other one. You kind of put them all in the same kind of category, you know? Every win is great. Every loss is terrible," Rays second baseman Brandon Lowe said, according to ESPN.
   The following night would not fare much better for the Rays, as they would once again fall to the Blue Jays, this time by a score of 5-2. The streak-ending back-to-back losses would not slow down the Rays too much as the Rays would win their next two games which brought their record to 15-2 on the season. Since the 23 of April, the Rays have been 4-1 and look to continue some sort of streak as they have 20 consecutive games in the next 20 days.