President Biden announces 2024 election bid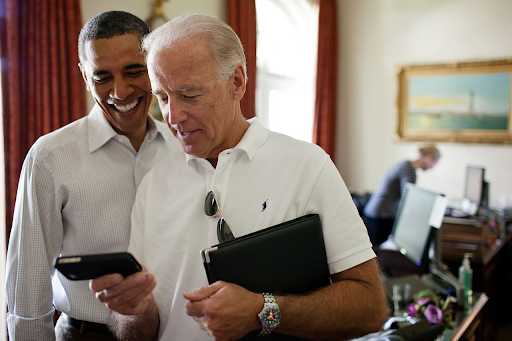 Tues. Apr. 26, President Biden announced his election bid for 2024.
   According to AP News, he asked voters to give him more time to "finish the job." At age 86 by the end of his second term, President Biden would be the oldest president to serve his country.
   While he is not expected to face another Democratic opponent, he will still have to compete against the Republican nominee, as well as win over a very divided country. After his speech on Tuesday, Biden announced how he will navigate both the roles of presidential candidate and president. According to AP News, during a 3-minute video, Biden promised to "heal the soul of the nation". 
   "I said we are in a battle for the soul of America, and we still are. The question we are facing is whether in the years to ahead we have more freedom or less freedom. More rights or fewer," Biden said.
   However, many Democratic voters have shown their support against Biden and the reelection. They would prefer he not run, mainly due to his age.  Many Democrats still support Biden, though. According to NPR, a poll done in February showed that half of the Democrats and Democratic-leaning independents said that they had a "better chance with Biden than anyone else." 
   Many Republicans are skeptical of Biden's reelection, according to AP News. The inflation rate has been the highest the U.S. has seen, and it is only now coming back down. Republican National Nominee Committee Chair Ronna McDaniel is especially wary.
   "If voters let Biden 'finish the job', inflation will continue to skyrocket, crime rates will rise, more fentanyl will cross our open borders, children will continue to be left behind, and American families will be worse off," McDaniel said.