How you can save our planet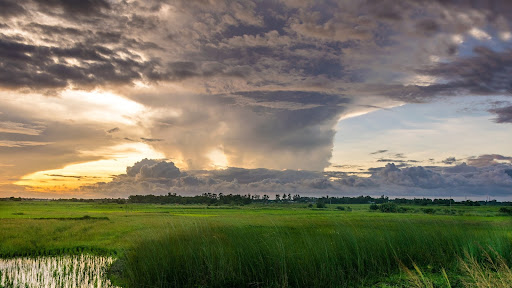 The United Nations (U.N.) has given a warning to Earth: Without change, humans are set to cause catastrophic pollution and overheat the planet. Greenhouse gasses, carbon dioxide emissions, and production pollution have left the Earth with nearly irreversible damage.
   The Willow Project, a plan just recently passed by the Biden administration and introduced by the ConocoPhillips company, is a large concern for many climate activists. The plan will allow oil to be drilled across Alaska, in order to provide economic opportunities. However, Willow is confirmed to be an environmental disaster for Alaska's wildlife and flora. 
   "By the administration's own estimates, the project would generate enough oil to release 9.2 million metric tons of planet-warming carbon pollution a year – equivalent to adding 2 million gas-powered cars to the roads," according to CNN.
   Other countries such as China and India continue to produce mass amounts of pollution as well, an argument often used by Americans to justify our own pollution.
   Without action, the planet that has fed us and given us shelter will be killed from the inside out. The entire world will not listen to environmentalists, but every individual can help. Ways to greatly reduce your carbon footprint include veganism and purchasing hybrid cars; however, that isn't an option for all. Here are some easy ways to reduce your footprint:
Turn off lights when not in use
Thrift clothes
Reusable utensils/water bottles
Metal straws
Avoid single-use packaging (use your own bags)
Take shorter showers
Recycle
Use mass transportation like busses and subways rather than drive every day
Close windows when air conditioning is in use
   It's important to lessen our impact on the environment before it's too late.