NCAA Championship spots snag by Final 8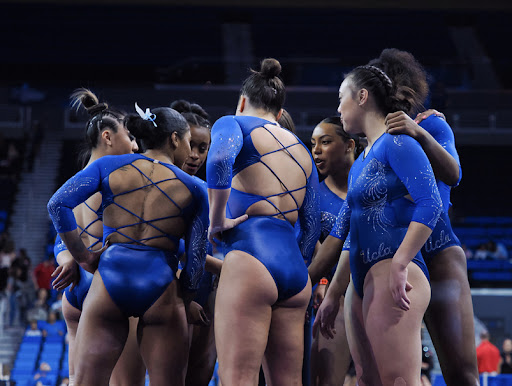 After yet another battle to be the best, the Top 8 teams include number one Oklahoma, Kentucky, Utah, UCLA, California, Florida, LSU, and Denver. 
  In each region, two teams had to pull ahead out of nine to secure their spots in the NCAA Championship on April 15. In the Denver region, there was a major upset when Denver achieved a spot in the championship as the lowest-ranked team. As Denver headed into the competition they ranked 14, and were unlikely to secure a place in the championship. This will be the team's sixth time in attendance at the Championship in the program. Along with them, LSU took home a chance at the national title as they scored right under Denver with a 197.75. 
   In the Norman Region, clear dominance was demonstrated by Oklahoma as they claimed a spot at the Championship for the third year in a row. They hold strong as they hope to take home their sixth National Title and second consecutive. Alongside Oklahoma, Kentucky took a firm hold of the second spot with a team score of 197.850 which was only 0.2 away from the No. 1 seed team.
  In the Los Angeles Regional, it was predicted that Utah would take a spot in the NCAA championship and they did exactly that. The team rallied together tremendously and walked away with a team score of 198.05 which tied the score of Oklahoma. Beside Utah was UCLA with a spot to championships for the first time since 2019. Jordan Chiles and Selena Harris both took hold of perfect 10s which steered the team in the right direction. 
   In the Pittsburgh Region, there was little to no uncertainty as to who would secure the first spot in the championships as Florida continued their streak of superiority into regionals. As the Gators headed into regionals they were ranked right under number one Oklahoma but had some imbalance and walked away with a team score of 197.80. They took home the spot but fell short of California which won the region with a swift defeat and a team score of 198.075. California clinched the upset along with the highest team score across the four regions. 
   The action will resume on April 13, as the teams take the stage for semi-finals before the championships kick off on April 15. Regionals saw many upsets so more will be yet to come as the ladies gear up to battle for the NCAA title.