Richardson rises in draft rank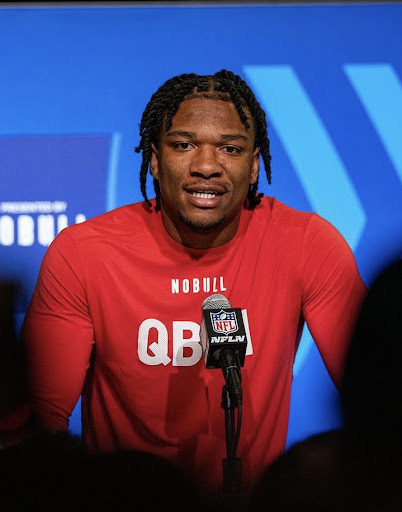 University of Florida quarterback Anthony Richardson has only made 12 starts in his entire college career, but he is now projected to be one of the top picks in the NFL Draft, which takes place at the end of April.
   Richardson, only a sophomore, declared for the draft back in December after a statistically solid season with the Gators. Although the team finished fifth in the SEC East with a 6-7 record, according to ESPN, Richardson totaled 2,549 yards and 17 touchdowns. 
   What truly boosted Richardson's draft stock was his Combine performance back in February. According to the NFL, his 40-yard dash time came in at 4.43, his broad jump length was 10'9", and his vertical jump was 40.5". Richardson's physical capabilities landed him the first-ranked player in athleticism at the Combine, and fourth in overall performance. 
   Richardson is now typically in the top first few picks of most experts' mock drafts. Several teams have looked to Richardson for his powerful arm and speed. 
   There are still doubts around Richardson's accuracy and his lack of experience, but teams have still considered the positive contributions he could add to an offense, especially if under the mentorship of a skilled and experienced quarterback.
   Richardson's draft fate has yet to be determined, but come April 27, he will hold up a pro jersey for the first time, and begin his career in the NFL.