The "Bird Flu" continues to decimate the poultry population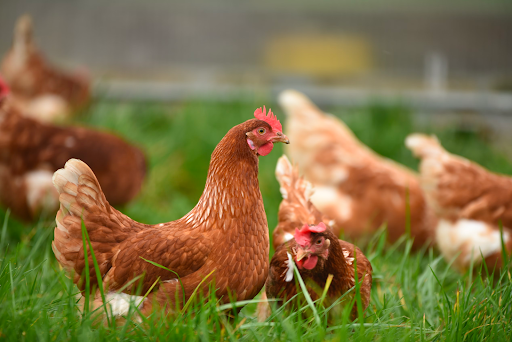 The past few weeks have marked some of the highest egg prices in the United States due to a rapid and lethal avian influenza outbreak, more popularly known as "Bird Flu".
   According to the Centers for Disease Control and Prevention (CDC), over 6 thousand wild birds and 58 million poultry have been affected in almost all 50 states. The CDC also reports that there has only been one reported case where a human was affected by avian influenza. 
   Dr. Tim Uyeki, Chief Medical Officer of the Influenza Division at the CDC answered questions about the virus on Feb. 14 on the CDC website. According to the article, with the relatively few cases in 2016, there has been no record of human-to-human infection of the virus and illness is more likely in people who do not take safety precautions around infected birds. 
   "A small number of sporadic human infections with H5N1 virus does not change the risk to the general public, which CDC currently considers to be low," Uyeki said.
   The lethality of avian influenza in poultry does have an influence on society's daily lives, most noticeably in the recent high egg prices. 
   According to The United States Department of Agriculture (USDA) released its Egg Market News Report on Feb. 2. Although the combined regional average weekly price of large eggs is still significantly higher than those last year, there is a downward trend for prices to return to more familiar rates. 
   "Regional prices are down 7 cents to up 7 cents for Extra-Large and Large, and down 9 cents to up 12 cents for Medium. California prices are 35 cents lower for Jumbo, 50 cents lower for Extra-Large and Large, and 11 cents lower for Medium. New York eggs are 8 cents higher for all sizes," according to the USDA
   Although there are still fluctuations in egg prices, only time will tell if the recent spread of influenza will alter the poultry market permanently.
CDC "Bird Flu" Information Page: https://www.cdc.gov/flu/avianflu/avian-flu-summary.htm