Maximize birthday celebrations with free extravagance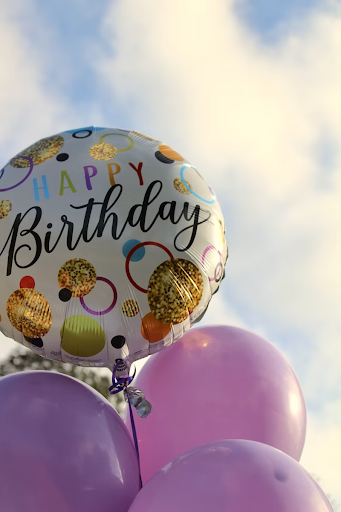 There is not a more deserving day than one's birthday to cash in on retail and restaurant freebies, which is why it is imperative to register and score some shopping favorites.
   For the more frugal Bears who don't love to splurge, these free treats are the perfect way to celebrate one's self on their special day. With a solid plan, it is easy to amass an impressive collection of snacks and retail rewards at no cost.
   According to USA Today, some of the most popular edible rewards include a free dozen of donuts at Krispy Kreme, a cookie at Crumbl Cookies, a drink at Starbucks, a bakery item at Panera, a dessert at Dairy Queen, a sub at Jersey Mike's, a cookie or brownie at Chick-fil-a, a pretzel at Auntie Anne's, and birthday pancakes at IHOP.
   Once these endless snacks have satisfied the pallet, turn to any of the many retailers who spoil their customers on their birthdays. These include a free product set at Sephora, $5 off at DSW, a free gift at Ulta Beauty and World Market, and discounts at American Eagle during the whole birthday month.
   Although technically free of cost, these delectable goodies come at the expense of email advertisements and shared personal information. For most, this is not a deal breaker though, as there is a multitude of ways to deal with a cluttered inbox, such as separate folders for promotional emails. Many locations also require an app download or registration for loyalty programs in particular.
   Despite the fact that it is possible to collect hundreds of dollars in free items over the course of one day, many people neglect to take full advantage of this because they have to drive to the stores. However, a day trip around town with a couple of close friends would make for a memorable birthday, which is just the icing on the cake of free products, or rather on the free mini bundt cake at Nothing Bundt Cakes.
   The last thing anyone wants to do on their birthday is thin their wallet, so get busy now and sign up for these rewards programs, but keep in mind that many require program membership at least a week or even a month before use.