Spartan Shooting leaves three dead and five in critical condition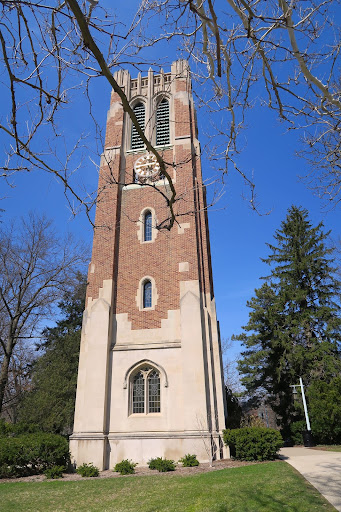 On Feb. 13 a shooting occurred in Michigan State University's campus which left three students dead and five other injured. Anthony McRae, the identified gunman, was found dead later that night by a self-inflicted gunshot wound. 
   According to newsnation.com, The event occurred at 8:18 p.m. at Berkey hall where two students were killed and others were left injured. Police supposedly arrived shortly after and the injured students were transported to the hospital soon after the incident.  
   Police then received a report of a second shooting at the student union building which is next door to Berkey hall, the original location of the shooting. The second occurrence left one more student dead. 
   Later that night at approximately McRae was spotted by school security cameras and his image was released to the public and police were contacted. Police went to confront McRae just outside of campus and proceeded to find the suspect dead by a self-inflicted gunshot wound. 
   According to newsnation.com, the body was left with a note that law enforcement planned to investigate but no further information has been provided. 
   There is yet to be an identified motive to the incident that left three dead and five in critical condition. 
   The most recent updates, as of Feb. 14 at 7:18 p.m EST have identified all three victims as sophomore Brain Fraser, junior Alexandria Verner, and Arielle Diamond Anderson. 
   Of the five students injured, they have all been transported to Sparrow Hospital and remain in critical condition and some have life-threatening injuries. Four of the five students have been treated with surgical care and doctors state that it is too early to give any prognosis. 
   Many students barricaded themselves or took other safety measures whilst the incident occurred. Some reported to local news sources that there have been reports of active shooters on campus before but the severity of Tuesday's incident was unexpected. 
   According to nytimes.com, all campus activities which include classes and athletics have been canceled for two days and people are urged to avoid campus if possible by authorities. Public schools in the East Lansing area were also canceled on Tuesday Feb. 14.