Titanic takes a voyage to theaters for Valentine's week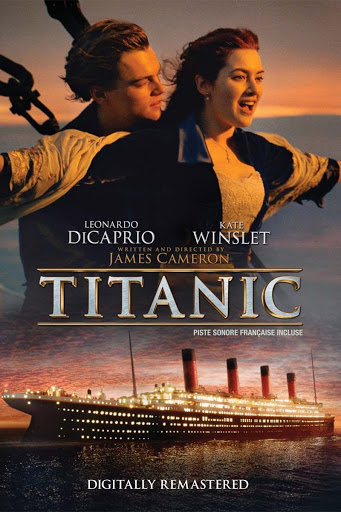 As its 25th anniversary has recently passed, Titanic returns to theaters for one week only on Feb 9. 
   This movie follows a young woman born into a wealthy family, Rose Dewitt Bukater, and a young man born into the lower class, Jack Dawson, as they board the "ship of dreams" on its voyage to America. Rose had expectations set upon her based on her social class and Jack taught her to live her life regardless of other people's opinions. The ship met a collision with an iceberg but not before the pair fell in love and questioned the system that kept them separated.
   The first time Titanic was released in theaters, it grossed $1.84 billion which made it the first movie to ever reach the billion-dollar mark. The film was number one at the box office for 15 consecutive weeks which is an all-time record to this day. In addition to this, it's won 11 awards which have it tied with Ben-Hur for the film with the most academy awards in Oscar history.
   This timeless film will be even better on the big screen as it's delivered to viewers in 4K and 3D. It has been brought back to theaters three times previous to this one but viewers can be sure to have an even better experience this time as they will watch it in 4K. It will be in theaters from Feb 9th to Feb 15 and can make for the perfect Valentine's date or a great night out with friends.