Ohio parents release Neo Nazi curriculum to 2,500 online members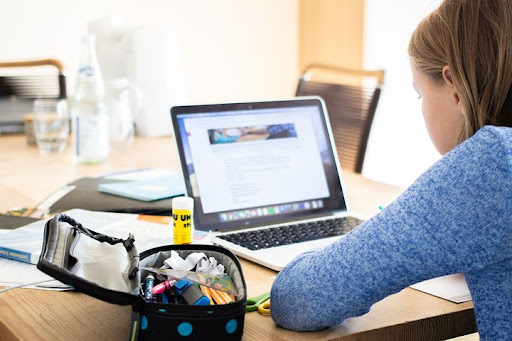 Nazi Homeschool group established out of Ohio has people in outrage.
   The group, started by a couple from Upper Sandusky known as "Mr. and Mrs. Saxon," released lesson plans with the intent to raise their children as "the perfect Nazis." 
  The homeschool program is known as "Dissident Homeschool" and runs through their Telegram channel which was established in 2021. With almost 2,500 members, the channel has followers from all over. 
  Upon the release of this information, "Interim Ohio state school board president, Stephanie Siddens, said she was "Outraged and saddened" by the emergence of the group, Adam Gabbatt from The Guardian said. 
   "There is absolutely no place for hate-filled, divisive and hurtful instruction in Ohio's schools, including our state's home-schooling community," Siddens said.
   Due to the fact that this ring of antisemitic and fascist ideology considers its "program" as homeschool, it is supported by the tax dollars of residents in the community. This has officials redefining the qualifications that must be met in order for a program to be considered a school.
   The emergence of the group has led to calls for a revision of the way Ohio oversees homeschooling. 
   "Huffpost reported that parents planning to homeschool must submit 'a brief outline of the intended curriculum' and a 'list of teaching materials' to the local public school superintendent," Gabbatt said.
   Governor Dewine was also brought into this issue by a state board of education member, Teresa Fedor, to condemn the homeschool program. She expressed her concern to WVXU News.
   "It's quite disturbing to realize how easy it was for these parents to sidestep the little requirement that is necessary in the state of Ohio to register with the superintendent," Fedor said.