Flash forward in February with a spring playlist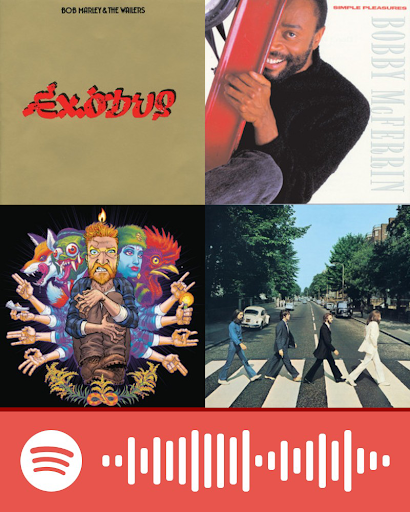 As Ohio is stuck in the pit of the coldest months, many dream of the spring and summer times on the horizon. 
   To distract from the burden of stress of school and work, as well as the lack of vitamin D, I turn on a playlist that reminds me of sunnier times. My springtime mix has been on repeat for the last few weeks. It is full of songs like "Come on Eileen" by Dexys Midnight Runners, The Beatles' "Here Comes The Sun," and "Upside Down" sung by Jack Johnson. 
   The connection between music and mental health is one that has gained recognition over the years. Especially in winter when the days begin to run together and many suffer from heavy school work, seasonal depression, and anxiety, music can act as an escape. 
   According to Sarah Elizabeth Alder from AARP, "Research shows that music can have a beneficial effect on brain chemicals such as dopamine, which is linked to feelings of pleasure, and oxytocin, the so-called "love hormone," Alder said. 
   "And there is moderate evidence that music can help lower levels of the stress hormone cortisol," Alder said.
   Music has been a proven mood booster and has even been developed into a form of therapy. Music therapy can be performed professionally, but each day one walks down the hallway with earbuds in it is personal soul therapy for many. 
   So, "Listen to the Music" (Doobie Brothers) where you hear "Three Little Birds" (Bob Marley) chirp and you may find yourself "Walking on Sunshine" (Katrina & The Waves).