Espresso 22 amazes community members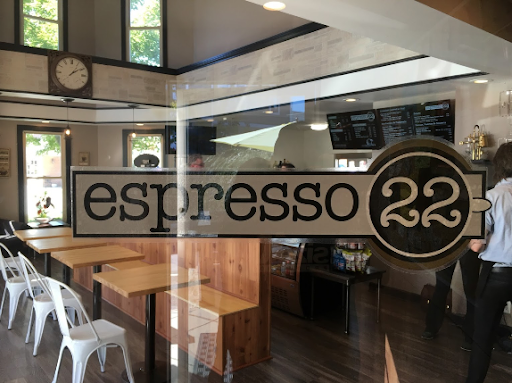 All around the community, there's a variety of coffee shops to pick from when you hang out with friends or just want a little boost for the start of your day.
   When my friends and I aren't busy and want something short and fun to do we usually meet up at a small coffee place. With the recent snow days, we found ourselves in need of a pick-me-up and decided to meet at Espresso 22 in Powell. Although my friends had been there I had never, so I am here to review my experience.
   One negative feature of this small location in Powell is the limited parking. There are four spaces available for you to park in and if none are available you will have to spend extra time to find somewhere you are allowed to park that isn't too far from the location. Although there is the option to go through their drive-thru, if you want to go in and sit you will have to make accommodations.
   Aside from the limited spaces available, I thoroughly enjoyed my experience as the service was great and the comfortable environment made me feel welcomed. When you walk in, the employees welcome you right away and give you as much time as needed to look at the menu to make your decision on what delicious drink to order. 
   There's a great plethora of drinks to choose from, but no food options. You can choose from espresso, drip/hot drinks, and over ice/frozen which come in four sizes. They offer 8oz, 12oz,16oz, and 24oz which is a great variety. While I was there I tried the hot chocolate and it was one of the best I have ever had. It wasn't too watered down or overpowered with chocolate, and I didn't have to wait for it to cool down either. I also tried a few sips of my friend's vanilla iced latte which was great as well as it also wasn't too bitter and didn't water down fast. 
   Overall between the fast service, excellent drink options, and quality of their products, I would give Espresso 22 a five out of five. I highly recommend you make a stop here in the future and try some of their fantastic products.