Edey dominates Naismith debate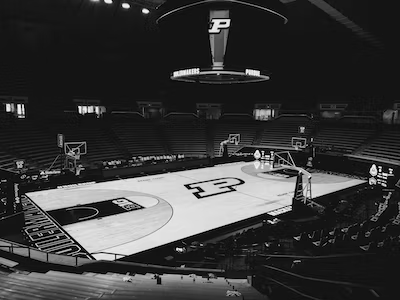 With April on the horizon, so is the Naismith college player of the year, and the conversation for who will take home the title is completely finished as Purdue Junior Zach Edey ends his incredible season.
   The race for the prestigious Naismith award has been Zach Edey's to lose since Purdue went from unranked to undefeated, three weeks into the season. Edey has been a physical specimen since he entered the college basketball scene standing at 7 '4 and 304 pounds. 
   According to ESPN, as of Jan. 31, Edey has averaged 22.1 points per game rank 4th in the NCAA, and 13.0 rebounds rank 3rd in NCAA.
   "When you start tasting your own blood, you kind of get going a little bit," Edey said.   
   According to CBS Sports, Edey added to his Naismith case with an electric performance against Big Ten rival Michigan State (MSU). Edey has had his way against Tom Izzo's Spartans. In their first meeting with MSU, Edey led the boilers to a one-point win with a monster 32 points and 17 rebounds. Edey has matched up well against the Spartans. He has broken his single-game scoring record three times in the past two seasons vs. MSU.
   "We couldn't cover him…he's bigger than any player I've ever coached against, he's more skilled with his hands than any player I've coached against. If one player gets 70 points in two games, you can't blame your players for that, you blame the coach," Izzo said.
   Edey is projected to be a second-round pick in the 2023 NBA draft due to his age of 20. This is because NBA teams typically use their first-round picks on younger players that might have longer-lasting value to their organization. 
   According to Sportskeda, if Edey continues to dominate and display his talent at a high level, he could be drafted at the end of the first round.
   "The traditional big man has faded out of the league for some time but has made a strong resurgence. Joel Embiid, Nikola Jokic, and Anthony Davis are the three prime talents in the NBA. With transcendent bigs like them coming along, teams will need size around the rim to combat them," sports analyst for Sportskeda Kevin McCormick said.
   Edey has become so dominant that he has taken the question of who is the best player in college basketball out of the debate. Watch out for Edey and his number-one-ranked boilers in the March Madness tournament as they look to claim the title for the best college basketball team in the nation.