Galentine's Day spreads platonic love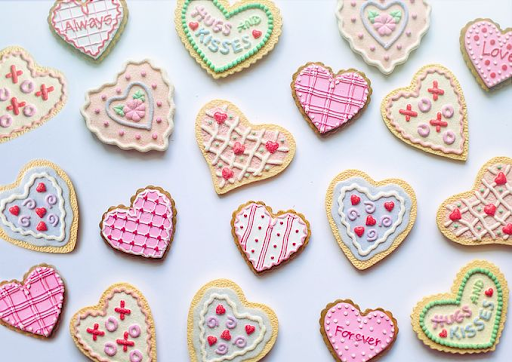 On Feb. 13, the day before Cupid's infamous day of love, Galentine's Day embraces the celebration of the unique bond between friends and emphasizes the value of women's mental health.
   The commemoration of friendships is a natural serotonin booster, as it provides a break from hectic schedules and day-to-day stressors. For those who are single, this unofficial holiday helps to make up for feelings of loneliness on Valentine's Day. The impact of social isolation during quarantine demonstrated the necessity of positive romantic and platonic relationships for one's mental health. 
   According to the New York Times, after the "inaugural" Galentine's celebration in a 2010 Parks and Recreation episode, women across the country began to create their own traditions of movie marathons, spa days, and memorable brunches.
   "It's sort of impossible in America for anything to enter the culture and then not be commodified, you know?" Michael Schur, the creator and executive producer of Parks and Recreation said. "Anytime anything you write sort of penetrates this disparate culture that we're in and catches on, and sort of is echoed back to you, that's delightful."
   Despite the chilly winter weather in Ohio, adorable decorative picnics have rapidly gained popularity over the past few years. Some food favorites include heart-shaped pizzas, sparkling juice, and chocolate-covered strawberries. Many argue that an evening is not complete without a practical and picturesque charcuterie board filled with fruits, crackers, candies, and salami roses.
   If a soiree outside the house seems ideal, consider an afternoon at The Candle Lab in Worthington, an endlessly customizable candle shop, or The Bare Bowl in downtown Delaware, a charming paint-your-own pottery studio.
   Whether it's a quant picnic with a couple of close friends or a big party, there's no wrong way to spend the beloved holiday.