Amazon thrashes 18,000 into unemployment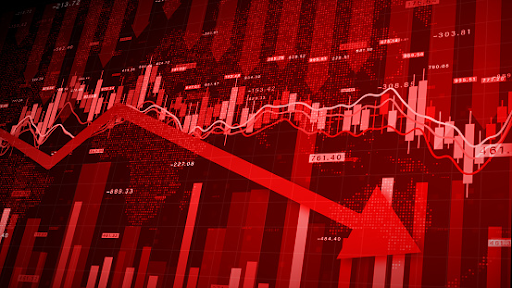 As the new year began, big companies have felt the effects of a decreased standard of living due to recent inflation, which has forced people to be laid off.
   According to BBC News, large companies like Amazon, and Meta (which owns WhatsApp and Instagram) have announced large cuts in staffing recently. Amazon announced that they have cut back on the production of the Echo and the delivery robots because they did not make enough profit for the firm. Since the lockdown, the technology industry has hit a massive slump that has only deepened.
   "The world's largest online retailer spent the end of last year adjusting to a sharp slowdown in e-commerce growth as shoppers returned to pre-pandemic habits," Amazon Chief Executive Officer Andy Jassy said.
  These cuts will put thousands of workers unemployed across the country due to worries of economic turndown. Although Amazon and Meta have been criticized for the cuts, those in charge have made it clear that these decisions didn't come easy.
   "The cuts were the most difficult changes we've made in Meta's history," Meta Chief Executive Mark Zuckerberg said.
   Although this is a big hit for the e-commerce industry, Amazon is not worried because they believe it is necessary for the success of the company. Amazon acknowledged that they hired too many people during the pandemic and with the increase in the number of cuts, it suggests that Amazon is bracing for the U.S. economy to enter a downturn. Although they are bracing for a downturn, the company seems confident that this is just a phase that all companies must go through.
   "Amazon has weathered uncertain and difficult economies in the past, and we will continue to do so. These changes will help us pursue our long-term opportunities with a stronger cost structure," Jassy said.
   The majority of people that have been affected by Amazon's cuts come from the consumer retail business specifically in the human resource division. Due to the pandemic, the company over-hired in their human resources department due to an influx in customer service needs with a larger dependence on online shopping. 
   "I'd like to keep my job, obviously," an Amazon Fresh employee said.
   Although these workers that have been cut would've liked to stay with the company there is not a scarcity of jobs available in the UK and USA labor markets. The Amazon employee, although complacent at Amazon, was aware that if he was axed from Amazon he could simply apply for another similar job. 
   "Companies that last a long time go through different phases. They're not in heavy people expansion mode every year." Jassy said.
   Amazon and other technology companies will make big cuts in the spring, but those newly unemployed should have no problem in their search for new opportunities in a flourishing national labor market.