Women's athletics leaps forward with a new network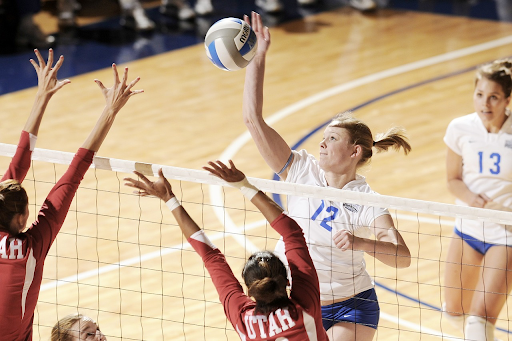 On Nov. 2 Fast Studios launched the first-ever female-focused network on television.
   According to NBC, this new Women's Sports Network will focus on female athletes and highlight their great successes. The Women's Sports Network will offer 24/7 streams of competitions, programs, documentaries, and a studio game show called "Game on".
   "It's a significant step towards narrowing the gap in media coverage for female athletes, for female sports," Angela Ruggerio who is on the board of advisors for the new network said.
   The Women's network is a free watch, being featured on streaming services like Freeve, Tubi, FuboTV, and SmartTV. This network is launched at the perfect time as female viewership numbers have been on a steady rise over the past years, yet women still receive a tiny fraction of news coverage. 
   "The Women's Sports Network is exactly what athletes, fans, and sponsors have been asking for," Mollie Marcoux Samaan, commissioner of the Ladies Professional Golf Association, said.
   The Women's Sports Network has announced that they have partnered with the Women's National Basketball Association (WNBA), Women's Football Alliance, Ladies Professional Golf Association, U.S. Ski and Snowboard, Sports Innovation Lab, and World Surf League, among others. The network plans to start to stream games from these leagues in Jan. 2023.
   "The launch of the Women's Sports Network is a huge and long-awaited win for female athletes and fans of women's sports," WNBA Champion and reigning MVP A'ja Wilso said.
   Over the past year viewership numbers have skyrocketed which has called for a dedicated place to watch women's sports. The WNBA postseason saw over a 22% increase in viewers over a year. Also, female college athletes have signed deals with brands such as Nike as college athletes can now be paid for their name, image, and likeness. Yet, with all of these advancements, according to a recent study by the University of Southern California and Purdue University women's sports only get about 5% coverage compared to male sports.
   "There's a pent-up demand for women's sports, but women's sports typically go under-invested, under-supported, under-viewed, because the ecosystem underneath it hasn't really been built," Ruggiero said.
   The need for women's sports coverage is huge. The National Research Group and Ampere Analysis have found that traditional networks spent 0.2% of their media-rights budget on sports events that are exclusively for women athletes. A new feature that will be aired on the Women's Sports Network is the studio show called "Game On" which will be hosted by Crisa Jackson, Taylor Felix, Jenna Bandy, and Jess Lucero.
   "Every men's league has had decades of a jumpstart on the traditional women's leagues. These women's sports properties are still fairly early in their lifecycle, and anything early in its lifecycle requires more investment to build the brand, the awareness, to build the audience, to build the platform. And it's on the business side, not just the performance side," Ruggiero said. 
   With a new source for people to watch the loved female athletes, women's athletics takes a new step in the direction of improved coverage, funds, and popularity for female athletics.