Champions league kicks off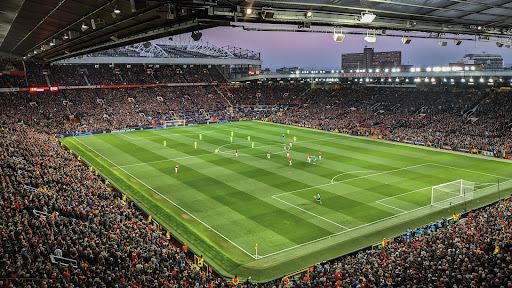 On Sept. 6 the Champions League kicked off, which signaled the start of a story that will be talked about for years to come, as teams plays for the title of champions of the world.
According to ESPN, the first whistle blew when Chelsea faced Dinamo Zagreb out of Croatia. It is safe to say that the first game brought  drama and shock to the world. In a 90 minute thriller, Zagreb got the upper hand with a Mislav Oršić goal in the 13th minute. The 1-1 tie between Chelsea and FC Salzburg will result in a tough recovery for Chelsea. Thomas Tuchel was fired the morning after the loss to Dinamo Zagreb.
"There's too much to analyze, I am part of this. We are clearly not there, where we need to be and where we can be," Thomas Tuchel said to ESPN.
Another shock that came from match day was thatNapoli dominated the 2021-22 premier league runner ups, Liverpool, to 4-1. With a two goal performance from Piotr Zieliński, Napoli started the game off fast when Zieliński put away a penalty in the fifth minute. After a first half domination, Liverpool was sent to the locker room down three goals.
After the break, Napoli came out even stronger with a second Zieliński goal. Although Liverpool scored another goal two minutes later byLuiz Díaz,Napoli took home three points. With this win Napoli tops Group A with a strong six points. Coach Jurgen Klopp found great frustration in this defeat.
"It is really tough to take, it's not that difficult to explain when you watched the game," Klopp said. "First of all Napoli played a really good game, we didn't, that is the first explanation for the defeat."
The biggest story from the first two match days was the Manchester City battle against Dortmund. Manchester City came into this game as the heavily favored team as they are the defending champions of England.
With the transfer of Erling Haaland from Dortmund to Manchester City, there was some bad blood on the pitch as Germany and England clashed again. If history has taught humans anything it is that England comes out on top which is exactly what happened in this match.
The favorites took the match in a 2-1 game of the century. The tone was set early with an even first half of 0-0 and a stronger Dortmund presence than expected. As both teams came out of the tunnel for the second half  in the 56th minute the 19 year old superstar Jude Bellingham scored an absolutely brilliant flick on header to put Dortmund up 1-0. Going into the 79th minute the world watched on as some thought they witnessed one of the craziest upsets in Champions League history.
However, John Stones had something to say about that as he hit an absolute ripper of a knuckleball to put Manchester City even. And with only ten minutes left, Erling Haaland scored an iconic acrobatic volley at the back post to take down his old club and send Manchester City to the top of the group with  six points.
"In the end we showed what we are. This is what we are and this is how we have to play. I'm proud of the last 20, 25 minutes," Haaland said to ESPN.
As the third match day kicks off on Oct. 4, there are many more crazy match ups and spicy results to come.