Fantasy football managers unpack week one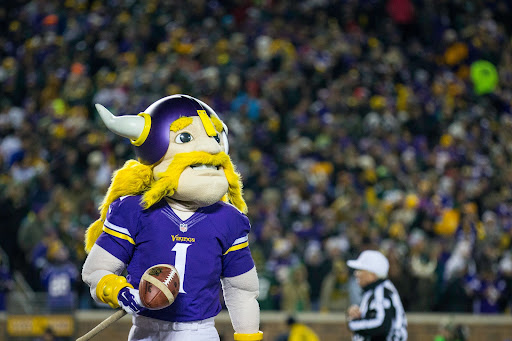 The National Football League kicked off for the first time this fall on Thursday, Sept. 8 when the Buffalo Bills dominated the Los Angeles Rams. With the start of week one came the highly anticipated first week of fantasy football. 
   According to Pro Football Focus, as of June 10 over 40 million individuals in the United States alone have played fantasy football in 2022. The rise in the usage of the game has created a market that is worth more than the NFL franchises themselves, with an estimated worth of $22 billion.
   "We've come a long way since the 1960s," Brody Ruihley, a professor of sport leadership and management at Miami University said.
   According to ESPN, with this season came draft time, the biggest factor in a user's success for the year. The most common draft order has been Jonathon Taylor at one, Derrick Henry at two, Christian McCaffrey at three, and Cooper Kupp at four. Week one brought huge shocks and instilled panic and joy in many managers. Quarterback Aaron Rodgers disappointed everyone in another rough week one outing against the Minnesota Vikings with a measly score of 3.70 points. 
   "The concerns surrounding Rodgers this season were widely discussed, and he didn't seem to find a rhythm with anyone in his group of mostly young receivers," Tristan H. Cockcroft said.
   Some of the standout performances came from players which return from injury including Michael Thomas and Saquon Barkely with scores of 22.7 and 33.4 points respectively. The biggest performance came from standout wide receiver Justin Jefferson when he caught nine of 11 targets for 184 yards and two scores and achieved 39.4 PPR points. Some new standouts to look for in week two are A.J Brown, who is the new number one target in Philadelphia; Davante Adams in Las Vegas; and Tyreek Hill in the paradise of Miami.
   "He [A.J. Brown] had 13 targets in his first game with the Birds. And we saw his ability to consistently play through contact versus that Detroit secondary," Matt Bowen.
   With an action-packed week one with two overtime thrillers, a lot was given to fantasy managers to digest and unpack before an incredibly important week two. Week two starts with a huge Chargers, Kansas City matchup when stars Patrick Mahomes and Travis Kelce face off against offensive superstars Justin Herbert and Austin Ekler.