Girls golf makes strides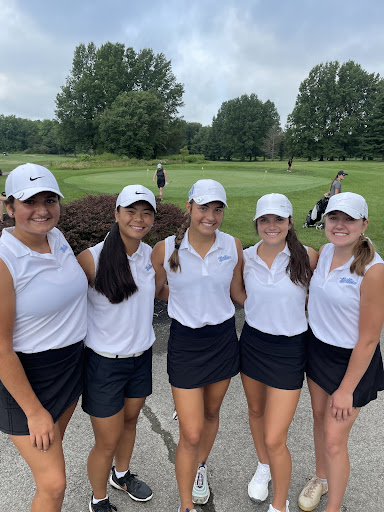 The girls golf team continues to set records and take down opponents every week. They first broke their record on August 9th at Blacklick, with a 353 all together, led by Mia Raines '24 with a 78.
    Head coach, Phil Callaghan, sees a great season still ahead for the lady bears.
"If we are competing, breaking records should continue to happen over and over again. I think it's where we should be," Callaghan said.
    Raines is now back after an injury to her wrist and has just recently made her goal to break par in a match against Olentangy Orange. She shot a 32 to go four under par to earn medalist.
    "I had to knock off some rust, but being able to shoot some low numbers my last few rounds has really felt good," Raines said
   The team broke their own school record again in their second 18-hole OCC match at Westchester Golf Course. Altogether they shot 488, led by Raines who shot 72 and Reagan Clifton '23 who shot 83.
   For more information on the girls golf team, look in the sports section of the upcoming edition of The Bulletin.