Disney Immersive experience makes debut in Columbus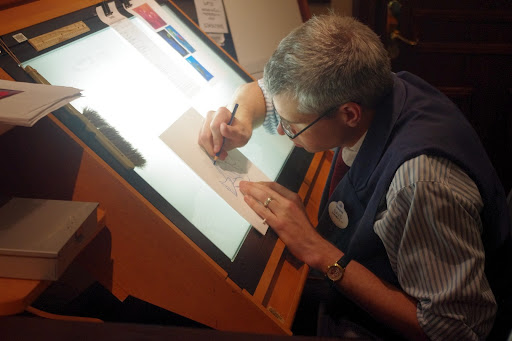 Disney Immersive experience is in Columbus at the Lighthouse ArtSpace in Polaris with mesmerizing animations for people of all ages. 
    Explore the art of Disney animations with responsive floor projections, large screens, and custom bracelets. People can enjoy classics like "Alice in Wonderland" and new award-winning movies such as "Encanto". This event tours 12 different major cities with Columbus and Cleveland as two of them. Corey Ross, the producer and founder of Lighthouse Immersive describes the experience.
   According to the Columbus Dispatch, "Just imagine journeying through 'Zootopia' with Judy Hopps, diving to the ocean floor with Ariel, flying on a magic carpet with Aladdin, and stepping into Casita with Mirabel and the family Madrigal," Ross said. "This is where the 'Immersive Disney Animation' takes you."
   Many well-known faces in Disney took part in this magical experience. David Korin who is a Tony Award nominee and has worked on infamous productions like "Hamilton" and "Grease Live" has taken part in this project along with Disney's animators according to the Columbus Dispatch. Oscar-nominated Dorothy McKim tackled the project as well.
   According to Fox 28, "Having been a part of Disney Animation for over 40 years, I truly consider this one of the great joys within my career, partnering with Lighthouse Immersive to bring our characters, stories, and films to audiences in thrilling and new ways," McKim said. "Watching the joy and delight the show brings to audiences is what dreams are made of."
   Buy tickets for $27.99 and immerse yourself in the enchanting world of Disney Animations.