Barbie breaks through with nostalgia filled movie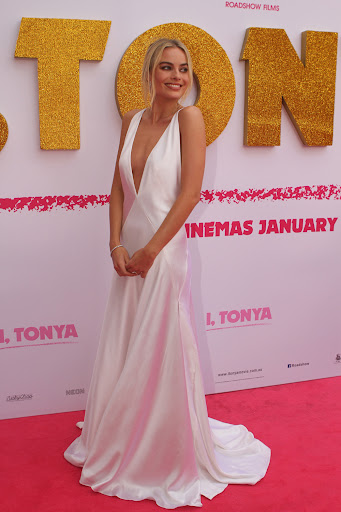 The new take on the Barbie classic is set to hit theaters this summer in which it stars big names such as Ryan Gosling and Margot Robbie.
   This movie will be directed by Greta Gerwig who also directed Lady Bird, as well as Little Women. She will have her husband Noah Baumbach help her with the screenplay for the production. The film is set to be released on July 21 and will recreate the infamous scene of the Barbie productions with the help of the Warner Brothers studio. 
   It currently includes at least 20 different characters from all over Hollywood. A majority of the casted members will play a variety of different Barbies as well as Ken's. The rest of the cast will play human characters from outside "Barbie Land". Some familiar names include Emma Mackey, Dua Lipa, Will Ferrell, Kate McKinnon, and Michael Cera.
  According to Seventeen Magazine, the movie will be centered around the Mattel Fashion Doll. The twist is that Barbie ends up kicked out for essentially not being "perfect" enough in Barbie Land. This leads her to take off into the real world among the humans to adventure and learn along the way. This take on Barbie is important because there has always been criticism towards the Barbie figurine due to the inaccurate standards that the doll has presented in the several decades it's been produced.
   This movie has sparked a wide variety of attention due to the number of celebrities that have been incorporated into the film itself. After the trailer was released on April 4, fans began to surface all over the country. With behind-the-scenes content brought to the surface almost daily people anticipated the film. A life-like depiction of Barbie herself has never been seen before outside of the well-known and loved Barbie music video. 
  Many teens are excited because this was a key part of their childhood and it's now brought back to life better than ever before. The movie as a whole seems to target an adolescent audience to bring the excitement of childhood back but, this time with a more adult theme to it. Inside Berlin people chat among themselves about all the nostalgia that has come forth from what this movie entails. Fans all over now foresee more updates and behind-the-scenes as we get closer to the big debut of the film this summer.