Hot take: vanilla is better than chocolate ice cream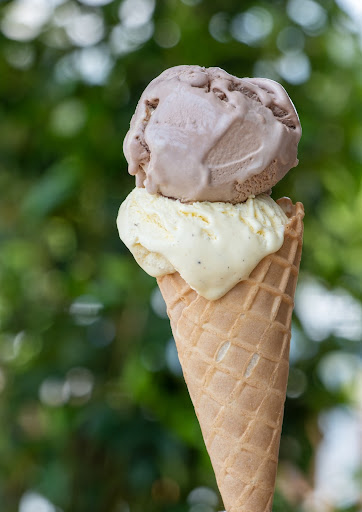 Vanilla ice cream can come in multiple different categories: vanilla bean, french vanilla, and old fashioned. The perfect ice cream flavor can be paired with delicious toppings such as fruits, nuts, syrups, fudge, and more.
   Although chocolate is scrumptious, it's simply not as versatile. Imagine biting into a fruity gummy bear with chocolate flavor. Chocolate ice cream can also taste like cardboard. Sometimes the flavor is just so weak, but vanilla always has a strong flavor. 
   "Jeni's ice cream is my favorite. I don't put toppings but sprinkles will work. Vanilla is better than chocolate because it can go with anything," Faith Ajani '25 said. 
   Vanilla is also healthier than chocolate. Vanilla ice cream has more natural sugar because of the vanilla bean. The healthier the base, the more toppings you can add.
   "Vanilla ice cream has 21.2 grams of sugar per 100 grams of ice cream. About 12 grams of that 21.2 is natural sugar. Chocolate ice cream has a total of 25.4 grams of sugar per 100 grams of ice cream. Chocolate ice cream has all artificial sweeteners," U.S. Department of Agriculture said. 
   However, chocolate does have its perks. S'mores ice cream, mudslide, and chocolate fudge brownie are top tier flavors. In my opinion, it's either all or nothing when it comes to chocolate. 
   "Chocolate ice cream is sweeter than vanilla. Chocolate brownie is my favorite chocolate flavor. I think vanilla tastes like a Bath and Body Works candle," Ella Kresak '26 said.
   The biggest difference between chocolate and vanilla ice cream is floats. Chocolate ice cream can't be put in a root beer float. Vanilla milkshakes are also better. Chocolate leaves a foul aftertaste and is not worth it. 
   "Vanilla ice cream adds a creamy and rich flavor to rootbeer. Chocolate ice cream would not mix well with root beer," Ashley Schneider '23 said.